*The 2021 EXHIBITOR KIT INFORMATION WILL BE POSTED CLOSER TO SHOW DATE*
WELCOME TO THE EXHIBITOR KIT.
The Exhibitor Kit will not be printed or mailed to you. We are reducing our paper trail by sending out our information by email and posting these important items on our website. Follow our step by step instructions below to assure you have a well organized, successful show.


2020 PHILLY HOME SHOW EXHIBITOR MANUAL
Be sure you have downloaded and read this prior to the show - includes deadline dates, tips, tricks, and all the rules/regulations of the show. Use your manual as a tool to prepare yourself for a successful show experience.

Must Do's - Follow these Must Do's and you will be show ready! - Click Here
Mike Rowe welcomes you to the show! Click Here to read more
2020 Show Dates & Hours:
| | |
| --- | --- |
| Friday, January 10, 2020 | Noon - 8:00 p.m. |
| Saturday, January 11, 2020 | 10:00 a.m. - 9:00 p.m. |
| Sunday, January 12, 2020 | 10:00 a.m. - 6:00 p.m. |
| Friday, January 17, 2020 | Noon - 8:00 p.m |
| Saturday, January 18, 2020 | 10:00 a.m. - 9:00 p.m. |
| Sunday, January 19, 2020 | 10:00 a.m. - 6:00 p.m. |
2020 Move-In:
** Before moving in you must go to the Marshaling Yard for a Dock Pass
Marshalling Yard
700 Callowhill Street
Philadelphia, PA 19123
Please see the move-in map for your specific time to move in - Click here for the map

Tuesday, January 07, 2020 **By Appointment Only

Wednesday, January 08, 2020
8:00 a.m. - 6:00 p.m.

Thursday, January 09, 2020
8:00 a.m. - 6:00 p.m.
2020 Move-Out:
Sunday, January 19, 2020
6:05 p.m. - 10:00 p.m.

Monday, January 20, 2020
By Appointment Only
Complete the NECESSARY Forms
2021 EXHIBITOR LISTING SET UP FORM
Increase your exposure! Grow your business through our online Exhibitor Listing; a resource where consumers can search by company name, category or product. Promote your company to unique visitors before, during and after the show. Consumers can even email you directly to receive a quote on their project!
MARKETING OPPORTUNITIES FORM
Are you looking for a way to get a leg up on the competition... stand out from the crowd... drive booth traffic or create awareness? Take a look at the affordable options we have to include sponsorship opportunities with your booth space.

OFFICIAL PRODUCT SPONSORSHIP FORM
Become a product sponsor today! Stand out from the crowd, drive traffic to your booth, increase brand awareness and maximize your return on investment as the sponsor of your product category! See what opportunities can be offered to you.
HEALTH DEPARTMENT FOOD SERVICE APPLICATION
If you are sampling food and beverages at the show, this form is required to be submitted.
TICKET COMMISSION FORM
Show me the money! The Philly Home Show will pay your company commission ($1/ticket) for any online tickets you sell using your exclusive promo code.

DISCOUNT TICKET FORM
Take advantage of great savings and order discounted tickets for your customers and prospects!
PHILLY HOME SHOW LEAD CARDS
Gather your leads at the show with the help of these lead cards. Print a few and keep them handy in your booth and when you interact with a customer you can use these lead cards to take down all the helpful information you will need in order to start the beginning process of a sale.
2020 EXHIBITOR RULES AND REGULATIONS
CLICK HERE FOR A LIST OF PHILLY HOME SHOW MUST DO'S
In an effort to continue to improve the exhibit quality of all Marketplace Events shows, we request that all exhibitors participating in the Philly Home Show do the following:

- All exhibit booths must have some type of flooring. 100% of the exhibit booth floor must be covered. Duct tape is not allowed in securing the carpet to the floor. Double sided tape must be used.

- All tables must be professionally skirted. Skirting must be provided for all exposed areas of the table. Skirting must go from the edge of the table to the floor. All skirting must be pressed and neat. Tablecloths (plastic or fabric), pieces of fabric and bed sheets are not permitted.

- All signs must be professionally prepared. No handwritten signs are allowed.

- All exhibit booth walls are to be completely finished. No wires, frames, wood, etc…should be exposed for the public or for your neighbors to see.

- All areas of the exhibit space agreement must be completed. Please pay special attention to the product listing.

- All pop up tents can not be installed or allowed into the show.


The above forms is just a reminder regarding the union jurisdictions at the PA Convention Center, specifically regarding installation and dismantle labor. Above is a reference which shows what tools can and can not be used to erect your display. If you need to use the "prohibited" tools in any function, a union carpenter must be hired through General Exposition Services to assist in that capacity.

CLICK HERE FOR NEW EXHIBITOR WORK RULES




Please note, ordering labor in advance of the show is less expensive than ordering on show site. If there are any questions, please feel free to call or email show management so that we can clear up any discrepancies before we get to show site.

PLEASE BE FAMILIAR WITH THESE RULES, AND LET US KNOW IF WE CAN HELP IN ANY WAY.
2020 PHILADELPHIA CONVENTION CENTER EXHIBITOR ORDER SERVICES
In general, the following services are available to exhibitors at the Pennsylvania Convention Center. Services will have additional fees. Please note that the ADVANCE ORDER DEADLINE IS December 18, 2019! Click the following links for your exact service needs:
The phone number to order electric is 215-418-2190 as well as the fax 215-418-2187. These numbers should be working fine. Exhibitors also have the option of ordering online, the link will become available closer to the show dates.

1. Click the event you are exhibiting at
2. Log in or create an account
3. Next will be a summary of account info and asking for booth# - enter your booth number
4. Next Shop for Services - which list all the items available to order

The Pennsylvania Convention Center Plan of Operations is available at:
http://paconvention.production.carbonhouse.com/assets/doc/Plan-of-Ops-Final-Revised-May-2016-a57cce7655.pdf

Everything you need and want to know about the Pennsylvania Convention Center is listed here!
2020 GENERAL EXPOSITION ORDER SERVICES
General Exposition Services offers a wide range of services and rental equipment to help make your display a success. With features including online exhibitor service kits, installation and dismantle labor, custom graphics and a dedicated customer service team, we will help make your show a success. General Exposition Services will assist exhibitors with:
GES Exhibitor Service Kit Information
GES Online Password: HOME20
Insurance Needs
Our 2019 fall and 2020 spring shows have all been set up so exhibitors can apply using this link: http://buttineexhibitors.virtualmga.com
A few things to be aware of:
Exhibitors will have to pick the show from a drop-down list that includes shows other than just those run by MPE.
Marketplace Events is not selling this insurance and doesn't profit from it in any way. This is simply a resource for those exhibitors who don't already have the required insurance coverage per their contracts. They do not have to purchase this.
The Insurance clause is #5 on the Terms and Conditions page of all booth space contracts. For easy reference, exhibitors are required to have:
Comprehensive General Liability and All Risk Property insurance
Coverage must be from the start of move in to the end of move out
Coverage of at least $1,000,000 for each separate occurrence
Name Marketplace Events LLC and the venue as additional insured
Provide a copy of certificate of insurance to MPE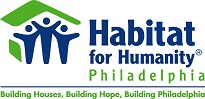 Please Connect with Large Donation Request ASAP!

Greg Bradley
Restore Donations Manager
Habitat for Humanity Philadelphia
1829 N 19th Street
Philadelphia, PA 19121
Cell: 5700-877-3266

Don't want to take back display materials? Please consider donating to Habitat for Humanity!

Easy to coordinate, Habitat will do the moving, and provide donation receipts for tax purposes!

Habitat will coordinate the pick-up of donations from the Convention Center after the Home Show. All donations of material goods must be approved by Greg Bradley at Habitat for Humanity before Friday, January 19th. Approved materials will go to our ReStore on Sunday January 21st. The ReStore is Habitat's discount home improvement store run completely on donations. We sell new and gently-used furniture, appliances, building supplies, home goods and more. Habitat uses 100% of ReStore profits to build and repair homes in Philadelphia.






SHOW CONTRACTOR
General Exposition Services
205 Windsor Road
Limerick Business Center
Pottstown, PA 19464
PH: 610.495.8866
FX: 610.495.8870
CONGRATULATIONS!
You made it to the end! We hope that you read the exhibitor kit carefully so that you will have the needed information to prepare for a successful show.

If you have any questions, do not hesitate to contact Hannah Lewis at HannahL@mpeshows.com or 919.674.0412