Chic Sheds at the Show
Feb 17, 2016, 21:28 PM
A backyard shed, if ignored, can be a veritable junkyard of garden tools and long-forgotten toys. Given the proper attention, though, a shed can expand your outdoor living space with an oasis that's protected from the elements. At the
Philly Home Show
this year, we have invited three designers to show us their take on the "Chic Shed." Our stylish backyard display will feature sheds provided by BarnCo Woodworks, reclaimed electrical spools as tables and outdoor furniture from LoveSac.
All Booked Up
Designed by: Kelly Frich of 360 Design, with support from product specialist Kim Engstrom of KE & CO.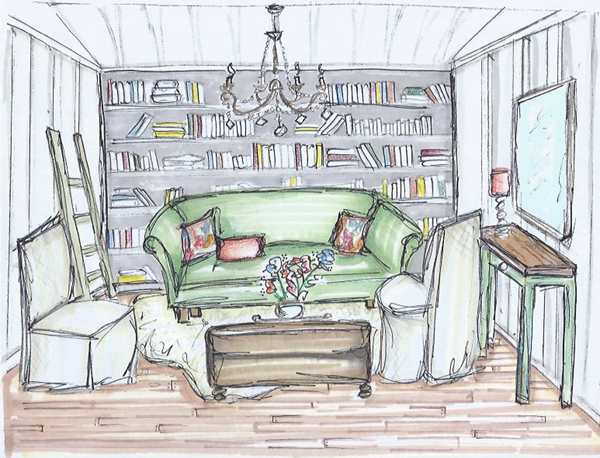 "All Booked Up" is a quiet, relaxing spot to curl up with a book, write in your journal or just unplug from a hectic day in your own secluded hideaway. Its focal point is the wall of books that not only offers a library filled with different ways to kill an afternoon, but also introduces a fun palette of color to the design. This cozy, simplistic nook is designed using materials and furnishings that have been restored, recycled or sourced locally.
Ski Chalet
Designed by: Denise Sabia of The Painted Home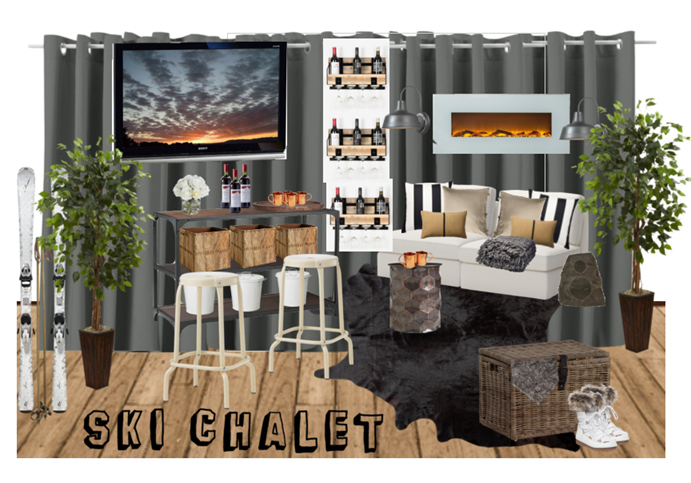 "Ski Chalet" is a perfect place to relax and warm with a cocktail after a long day on the slopes. Perfect for a backyard retreat for your mountain house, it's cozy, but blinged out with top-of-the-line technology, including a flat screen TV, an entertainment/sound system and remote control lighting. A fireplace and comfy chairs, along with piles of pillows and warm blankets, make it feel like home. It has a simple black and white palette, with touches of rustic wood…and plenty of space for beer and wine storage!
Atelier
Designed by: Tommi Mischell of K Gallery Art & Design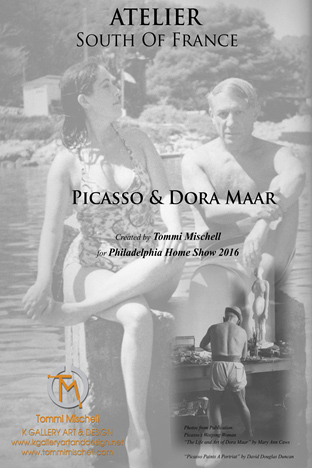 French for art studio, "Atelier" is inspired by Picasso and his muse, Dora Maar. It features pictures of their private moments and offers a peek into why she impacted his work. The design speaks to the audience's relationahip with art and hopes to awaken their curiosity to learn more about Picasso. Tommi says that, "art is not decoration that flows with interiors, it is the voice of an artist through color palettes, and brush strokes that speaks to us and should live on it on."
The Chic Sheds are located in the 100 aisle of the show floor. Don't miss 'em! Haven't bought your tickets yet?
Get 2-for-1 on Facebook
and treat a friend or family member to the show. We'd love to see you there!
PENNSYLVANIAN CONVENTION CENTER
FEBRUARY 19-21, 2016.