Finding Curb Appeal in the City
Feb 19, 2016, 19:34 PM
HGTV star John Gidding offers some tips on how to spruce up the façade of your urban dwelling.
You've watched John Gidding on HGTV's "Curb Appeal" spruce up exteriors and front yards to create homes that will make you say "wow" out loud when you drive past them.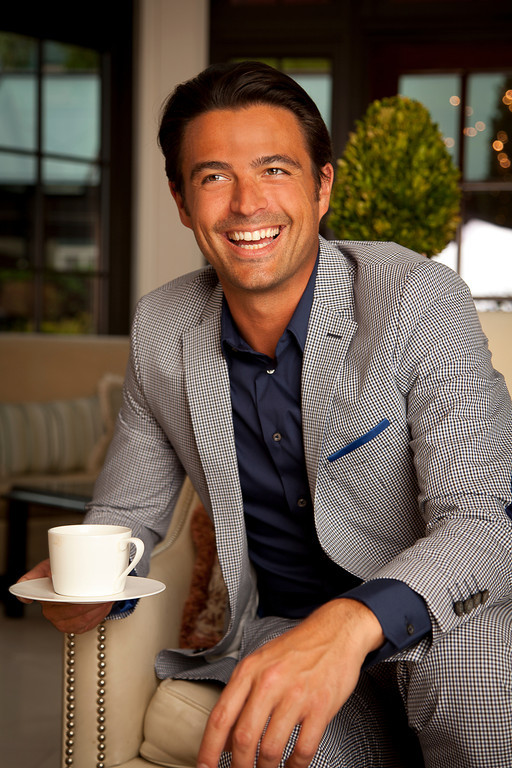 But many Philadelphia residents live in neighborhoods dominated by brownstones and row houses, with little or no front yard. So how do homeowners take advantage of curb appeal when they're right up against their curb?
We went to the expert for ideas. Here are four tips, directly from John.
Don't ignore your yard
If you have a tiny front yard, it's a great place to incorporate curves, organic forms and an informal approach to the shapes of the planting beds. Accentuate the curves with edging strips and a row of low grasses like mondo that will be hardy enough to keep their shape and define that edge.
Remake the entrance
A beautiful front door makes a powerful statement! Paint is always a great option, especially if you already have a painted door. Use bright jewel or berry tones that complement and contrast with the colors of your house, and pick a glossy finish.
Redress the address
Toss out those old, gold house number stickers! There are many newer styles of house numbers in black, nickel and stainless. Roll out the welcome mat There's no reason to hold onto that same muddy mat year after year. Welcome mats make a great style statement. They're affordable, and come in a variety of colors, shapes and motifs.
Catch John on the
Philly Home Show
's Main Stage Presented by XFINITY® on Feb. 19 at 7 p.m. and Feb. 20 at 1:30 p.m. and 4:30 p.m. as he presents "Beyond Curb Appeal: Decor and Design Tips to Boost Home's Appeal Inside and Out." Don't have tickets yet?
Get 2-for-1 on Facebook
and treat a friend or family member to the show. We'd love to see you there!
PENNSYLVANIA CONVENTION CENTER
FEBRUARY 19-21, 2016.