Inspire Tips & Trends: Clean Energy Trends of 2016 & Beyond
Jan 12, 2017, 13:51 PM
We're thrilled to have
Inspire
joining us at the 2017 Philly Home Show. A leader of the Conscious Home movement, this innovative company has a lot to offer homeowners, reinventing the way people think about energy. They take one of the most expensive, inefficient, and environmentally harmful products in our homes - the energy we use - and make it cleaner and more efficient, helping consumers make choices about the way they live that are good for the environment. Inspire is a mission-driven, team-first company focused on big goals, innovative products and delighting members with insights that power a better world.
In anticipation of the Philly Home Show, Inspire will be sharing their top homeowner tips and trends. Here's the first of four insightful pieces we'll be publishing to help educate folks before the show. Enjoy!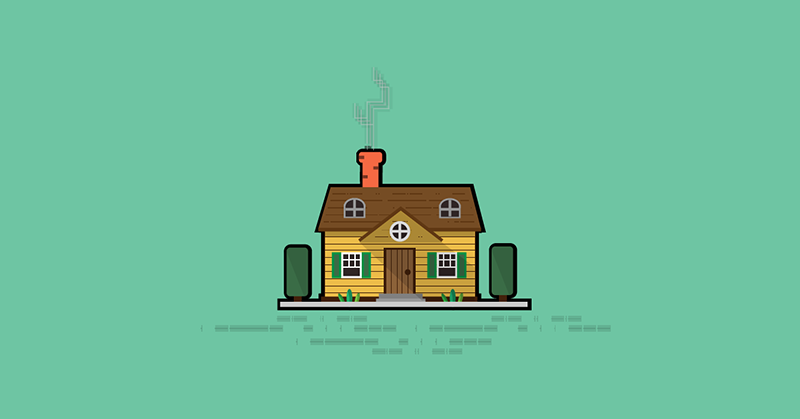 A Brighter Tomorrow: Clean Energy Trends of 2016 & Beyond
While it's a popular sentiment to feel like 2016 has kicked the globe into submission, there is a lot to celebrate about this year as well, especially in clean energy. There have been some huge strides in innovation to make renewable energy more accessible to the average consumer, and more than ever companies are becoming ecologically responsible as part of their mission statements. So if you need a reminder that 2016 wasn't a total disaster, look no further.
1. Solar Made Accessible
2016 was easier than ever for new homeowners to get into solar. Tax incentives for installing solar panels was extended, so more people took advantage of it. The second quarter of 2016 saw a huge growth in new solar homes on the grid, fueled also by an overall decrease in installation and maintenance costs. Solar now represents 26% of all new installed electric capacity and is now the top source of new generating capacity
in the grid
. Solar has outpaced coal and natural gas on the grid and joins other renewable energy sources in making up two-thirds of the new capacity added in 2016. Not too shabby, we'd say.
Consumer-friendly innovations will only drive that percentage up as it becomes easier and more affordable for homeowners to make the switch. One surprising example this year was the announcement of Tesla and Solar City working together to create
solar roof tiles
, designed primarily for potential customers who don't like the look of traditional solar panels. Made with tempered glass, they promise impressive durability as well. Though these promises have yet to be weighed against their potential costs, no doubt competitors are already taking notice and have been pushing their line of products to include more well-designed and accessible solar solutions.
Even without government subsidies, the cost of wind and solar has dropped below that of coal, so that it no longer makes much economic sense to rely on fossil fuels any longer. There are still improvements that can be made, but the technology will only get better and the future of a carbon-free grid is looking good.
2. Energy Storage Improvements
Generating energy is pretty straightforward. Storing it is another issue entirely, and for awhile it had been a problem to try to figure out the best way to capture and store the energy generated from renewable sources. Methods in the past have been too expensive or too wasteful.
However, this year it appears the Department of Energy is optimistic about a number of its funded programs to develop long-term renewable energy storage solutions, including an option that stores heat energy in molten glass. Hydrogen fuel cells are also seeing more advancements and are being used in more energy storage batteries. The more alternatives to traditional batteries, the better, and the closer we'll get to a 100% renewable energy grid.
In the private sector, many startups are pushing the boundaries of energy capacity as well, including one in California
that claims
its lithium-based batteries can undergo extreme weather conditions without ever catching fire and can go through 8,000 cycles at an 60 percent depth of discharge.
Additionally, companies like Tesla, Sunverge and SunPower are pushing more into the residential sector of energy storage with powerwalls and other large battery banks that are designed to keep a home on their own micro-grid so they can be powered by 100% renewable energy. The Tesla powerwalls launched in early of 2016 while Sunverge and SunPower are working with Con Edison of New York to deploy residential storage as
part of a virtual power plant project
to explore new options for utilities. It's encouraging to see such traction in the residential sphere after such a long time.
3. International Neighbors Going Green
Sometimes it's easy to get wrapped up in the mire of politics domestically and forget about a lot of the good progress made overseas. Germany has been one of the shining examples in recent years with their initiatives to get off a coal dependency. As the biggest economy in Europe, that's only a good thing for global emissions.
Earlier this year, Germany had its peak demand fueled entirely by solar and wind production for the first time, providing
45.5 gigawatts for the 45.8 demand
. During that time power prices went into the negative, and it's a clear sign that Germany's clean energy initiatives are paying off. Other countries in Europe were ahead of Germany - last year Denmark had wind power produce 140 percent of its capacity, but to see Germany get so close to nearly all of its demand is a huge positive for 2016 and beyond.
In Asia, though many people are concerned about China, attitudes about clean energy are changing there as well. 2016 saw a trend towards green energy sources in China, with less subsidaries going to new wind and solar projects, meaning that production rates at current plants are strong, driving the price of
renewable energy
down. This is alongside a global trend of clean energy rates falling, especially in offshore wind. In fact, did you know that they have the
highest wind power capacity
in the world, ahead of the US? While there's still a lot of problems to fix in the short term, it's clear that the potential for China to be a world leader in green energy is huge.
Finally, it's encouraging to see in 2016 how more companies are adopting measures to go green. For years, Google has been committed to sustainability and remains transparent about how they are continually trying to improve their consumption levels. They
claim that by 2017
they will be running on 100 percent renewable energy.
Many other major companies are following suit, including ones that people may not immediately associate with sustainability.
Newsweek
's top
100 Green Companies
list leads with Hasbro and Nike and follows up with companies like Coca-Cola and MetLife. It will take more like them to lead by example and set a trend to equate good business with sustainability. When we take a step back to really look at how far clean energy has come in recent years, it's clear that there's a lot more to look forward to.
Inspire aims to empower a modern world where people live well and do good. Find out how easy it is to make the switch to clean energy by visiting us at booth #223.
The Philly Home Show takes over the Pennsylvania Convention Center January 13-16 and 20-22, 2017. With hundreds of home improvement experts ready to help with your next project, it's a must-attend event for Philadelphia homeowners. Don't have tickets yet?
Get 2-for-1 when you connect with us on Facebook
and treat a friend or family member to the show. We can't wait to see you there!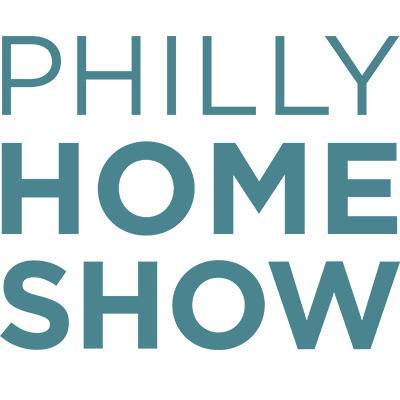 PENNSYLVANIA CONVENTION CENTER
JANUARY 13-16 & 20-22, 2017.