Inspire Tips & Trends: Nest Smart Thermostat
Jan 20, 2017, 14:48 PM
We're thrilled to have
Inspire
joining us at the 2017 Philly Home Show. A leader of the Conscious Home movement, this innovative company has a lot to offer homeowners, reinventing the way people think about energy. They take one of the most expensive, inefficient, and environmentally harmful products in our homes - the energy we use - and make it cleaner and more efficient, helping customers make choices about the way they live that are good for the environment. Inspire is a mission-driven, team-first company focused on big goals, innovative products, and delighting members with insights that power a better world.
In anticipation of the Philly Home Show, Inspire will be sharing their top homeowner tips and trends. Here's the first of four insightful pieces we'll be publishing to help educate folks before the show. Enjoy!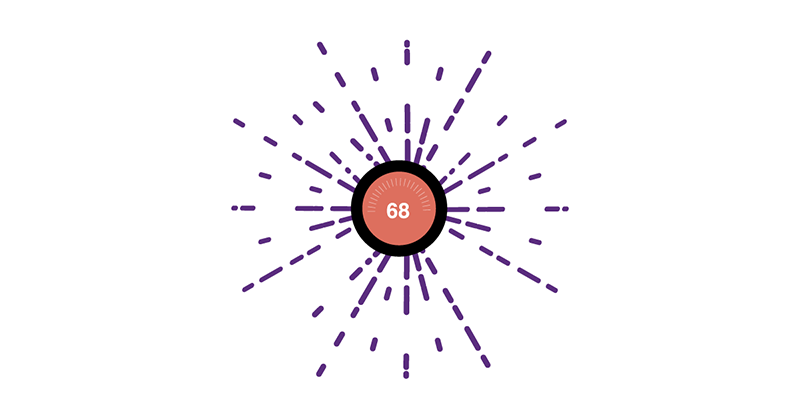 Inspire Product Review: Nest Smart Thermostat
You can save as much as 10 percent on heating and cooling by dialing down the temperature of your thermostat 7-10 degrees Fahrenheit for eight hours a day. The Nest thermostat automates the process of monitoring.
According to Nest, which is on its third generation thermostat, since 2011 the Nest thermostat has saved more than eight billion kilowatt hours (kWh) of energy in the millions of homes and businesses globally that have installed Nest.
The company also claims that the thermostat pays for itself in two years. With a sticker price of $249, Nest isn't cheap. Citing two independent studies finding that Nest saved 10 to 12 percent on heating and 15 percent on cooling, Nest estimated the average savings of $131 to $145 a year.
So how does Nest work, you ask?
Installation of the device is extremely simple, and a DIY install is possible even for first timers. The documentation that Nest provides with the device is straightforward, and it should take you less than 15 minutes to get it up and running. Once the device is installed, getting it connected to your wifi network is simple as you just twist the dial to type in the characters of your password. Easy. Some of our testers found that when they tried to install then Nest that their home wiring system was incompatible, so make sure your home or building doesn't have a proprietary wiring system that would render the Nest incompatible.
Worth noting: If you have a 5 ghz band router installed in your home, then you will need a 3rd generation NEST. The 1st and 2nd generation devices are only compatible with a 2.4 ghz wireless network, so keep that in mind. For more information on this topic, see Nest's own documentation.
The self-learning is based on a machine algorithm. When first installed, users must manually change the temperatures while Nest is learning habits and patterns. The first two weeks of ownership are critical with the Nest as it begins to learn your habits. This is when it will develop its "brain," so to speak, and adapt to your comings and goings. Our testers found that the Nest was most malleable in the first 2 weeks, and after that it will get somewhat "set in its ways." This isn't a deal breaker, though, as manual adjustment of the Nest is easy at any time.
These are the four features we used the most with the Nest thermostat.
Auto-away
When you shut the front door for your commute to work or to pick up the kids, Nest senses you are gone and adjusts the temperature accordingly, to the away temperature that you decide upon initial setup. The temperature sensor also can be activated in separate rooms in the house based on activity. The temperature can be set as low as 40 degrees in the winter and 85 degrees in the summer. According to Nest, if you go on a two-week vacation, Auto-away can save you as much as six percent on your annual energy bill.
Auto-schedule
Programming the thermostat to your schedule can cut 20 percent off your heating and cool bills. Nest programs itself, remembering the temperatures that you prefer. You teach Nest what temperatures you like by adjusting the temperature when you leave, when you arrive and before you go to sleep.
Nest Leaf
According to Nest, changing your temperature by only one degree can cut your energy use by up to five percent a year. The Nest Leaf icon appears on the Nest screen when you change the temperature to save energy. Over time it becomes more challenging to be rewarded with a leaf.
Energy history
Every month Nest emails you energy saving tips and shows you how much energy you used for the month. You can see how much your energy use has changed over time, with the goal being to reduce energy use as Nest's automatic controls kick in.
If you're in a market for a Nest currently, it may be helpful to know the advantages of the third generation Nest over previous versions.
A review on CNET gave the third generation Nest a score of 8.7 out of 10. The newer Nest's screen size is 40 percent larger than the previous version with 25 percent more pixels per inch at 229 pixels per inch for the display resolution. The third generation Nest is also slimmer so it doesn't protrude out from the wall as much.
The third-generation Nest also features a more powerful sensor that picks up on motion activity further away, allowing you to interact with Nest without being on top of it.
It is important to note that Nest is just one part of making your home more energy efficient.
Worth noting:
Nest is not compatible with Apple's HomeKit. And, as Nest is owned by Google, there's little likelihood that integration will ever happen. However, there are several IFTTT integrations for the Nest that can help you automate it in other ways.
Bottom line:
The Nest smart thermostat is an intuitive and user friendly smart thermostat, and it works like a charm. The money saving aspects of the device are a welcome perk to ownership.
The Philly Home Show takes over the Pennsylvania Convention Center January 13-16 and 20-22, 2017. With hundreds of home improvement experts ready to help with your next project, it's a must-attend event for Philadelphia homeowners. Don't have tickets yet?
Get 2-for-1 when you connect with us on Facebook
and treat a friend or family member to the show. We can't wait to see you there!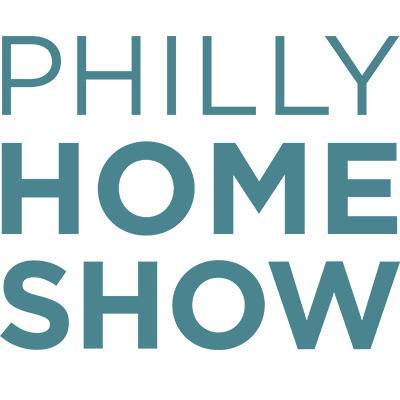 PENNSYLVANIA CONVENTION CENTER
JANUARY 13-16 & 20-22, 2017.