Beautify Your Backyard with Tips from Charlotte Smith
City living is swell, but it often means tiny (if any) backyard space. Some city backyards can feel more like concrete boxes, or just a spot to park your bike, trash and recycling. That's why we've invited several designers to show you exactly how to upgrade yours, and make it into a more special and useful outdoor space. You'll see these examples in the Concrete Backyards feature at this year's Philly Home Show.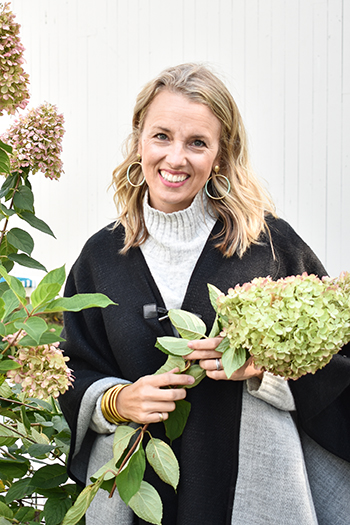 Popular home designer/blogger Charlotte Smith of At Charlotte's House is one of the designers who's creating a fabulous outdoor space for this year's Philly Home Show. "My design style is definitely practical," says the busy mother of five young kids. "My main advice is to infuse your own personality into your space, so that it really works for you. But that certainly doesn't mean it has to be fussy, elaborate, or costly."
But where to begin when considering how to approach your small outdoor space? Charlotte claims that you just need to think of it like another indoor space. "Treat outdoor spaces just as you would indoor spaces. Think about texture, pattern and color!" Some of the ways that Charlotte says can help transform limited backyard space into a wonderful oasis are the same that you'd use for a small interior space.
"For smaller spaces, it's always useful to consider the vertical, for everything from shelving to decor to greenery," she advises. "For example, creating 'walls' with planters, curtains or temporary structures can also make the space feel more intimate or welcoming." For outdoor use, Charlotte says, "Think of dual-purpose pieces like garden stools that can work as both side table and extra seating, or a sofa table/ bar cart that can double as a bar or plant stand."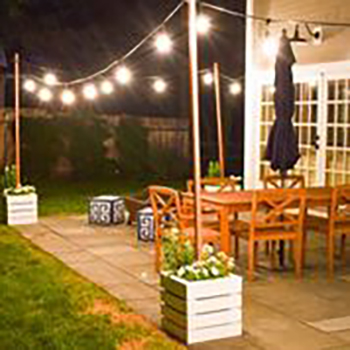 And, Charlotte advises against limiting your options by assuming that you must use outdoor-only materials. "Go ahead and bring some 'indoor' details outdoors, like pillows, carpets, and even curtains." Her backyard design for the Philly Home Show will include a painted fireplace mantel, as an example.
Finally, Charlotte recommends creative use of lighting, too: "You can extend the time you use your space with lighting, and options include string lights, candles in multiple holders, and convenient LED lights."
With such great tips, your small backyard will be more attractive and useful, and a happier place for you and your guests to enjoy. It may possibly even inspire your neighbors to improve theirs!
Don't miss Charlotte Smith's Concrete Backyard design created just for the 2019 Philly Home Show, and see more of her designs at
AtCharlottesHouse.com
.



JANUARY 11-13 + 18-20, 2019.
PENNYSLVANIA CONVENTION CENTER
Dec 28, 2018, 17:36 PM