Keystone Gardens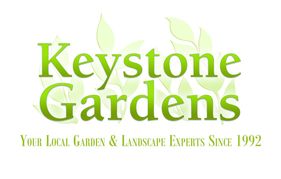 Booth: 523
250 Conestoga Rd.
Keystone Gardens is your home for quality landscape installation and design. We have been serving Philadelphia Suburbs, City, Main Line and surrounding counties for over 25 years. We are proud to have a loyal and growing customer base among the best home owners in the region. We are the ONLY landscaping company in this region that offers a LIFETIME PLANT GUARANTEE!
KEYSTONE GARDENS SERVICES:
* Garden Support: Naturalistic Pruning, Maintenance Programs, Plants & Lawn Fertilizing, Professional Lawn Mowing
* Grading & Drainage: Corrective Grading, Lawn Drains, French Drain Systems, Berms & Swales, Sod & Seed Installations
​* Patios, Walls & Walkways: Flagstone, Brick & Pavers, Retaining & Seat Walls, Hardscape Repairs
* Outdoor Kitchens Garden Accents: Landscape Lighting, Water Features
* Garden Structures ​Planting: Landscape Design, Plant Installation, Privacy Screening, Flower Containers
LIFETIME PLANT GUARANTEE:
Natural Lighting - We design natural lighting that blends in with your landscape.
Customizable - The options are endless and almost any exterior lighting solution can be created. Our systems can also be easily added to future projects or areas.
Easy Installation - Our low voltage wiring can be easily installed with no damage to you lawn or landscape.
Energy Efficient - Our lighting is warm glow LED, which means it is super energy efficient and the bulbs are made to last.
Built To Last - Our lighting fixtures are built to last forever and are made of solid brass for endless durability.
OUR LANDSCAPE LIGHTING SYSTEMS ALL COME WITH A LIFETIME FIXTURE GUARANTEE