Victory Closets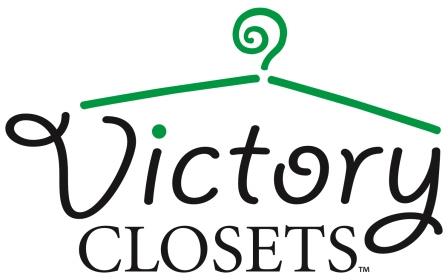 Booth: 406
VICTORY CLOSETS has transformed the idea of attractive, affordable, easy-to-reconfigure closets from a dream to reality.
Our unique PATENTED design gives you the versatility to reconfigure your closet layout, whenever and however you want. Forget the stress of committing to a single design, you can change or add to your closet as your needs change.
The VICTORY CLOSETS system is different from other closet systems. It is comprised of pre-produced stock parts, which allows us to design, build and install very efficiently. An assortment of stock parts and components is used to create your custom closet design based on your specific needs and space configuration.
VICTORY CLOSETS are designed and built by cabinetmakers in eastern Pennsylvania.
Come see us in Booth #807 for a demo and show specials!