Amish Furniture of Bristol, LLC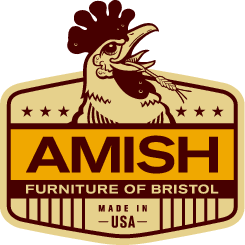 Booth: 325
498 Green Lane
Amish Furniture of Bristol is a Lancaster County furniture store specializing in quality American-made Amish furniture. Our staff carefully selects manufacturers that focus on building handmade furniture that's made to last and sold at an affordable price. Since we appreciate great value at great prices, we're committed to passing that value onto our customers. Whether you need furniture for your bedroom, dining room, kitchen, living room or office, you can count on finding something you love here at Amish Furniture of Bristol!

We're conveniently located inside the Bristol Amish Market at 498 Green Lane in Bristol, PA 19007. Don't worry if you can't find something that meets your requirements, because as long as you bring us your measurements and designs, we can build custom furniture for your home!

Our Mission Our goal is to provide only the finest products and service to all our customers. Our staff wants to help you transform your house into a warm, comfortable "home" that you enjoy living in.