Free Parking and $2 Shuttle!
For the fifth year, the Philly Home Show will offer FREE parking from the IKEA lot on Columbus Blvd in South Philadelphia. From there, the Philly PHLASH will be running two buses every 30 minutes from IKEA to the PA Convention Center. You will be charged $2 per ride at the time of boarding. Please hold onto your pass and show it to the driver on your return trip. Cash Only.

---
IKEA South Philadelphia
2206 S. Columbus Blvd.
Philadelphia, PA 19148
Pick-up /drop-off at front entrance
FREE parking in IKEA South
Philadelphia's FAMILY Parking Lot
Pennsylvania Convention Center (PCC)
1101 Arch St.
Philadelphia, PA 19107
Pick-up /drop-off on 12th & Arch Sts.
(12th St. entrance)
FREE PARKING AT IKEA SOUTH PHILADELPHIA
2206 S. Columbus Blvd.
Philadelphia, PA 19148

Look for The Philly PHLASH for a $2.00 round-trip ride to the show! Shuttle Runs During Show Hours Only!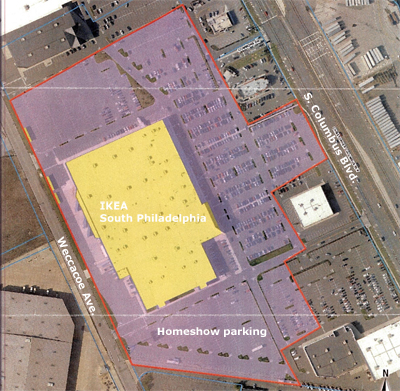 *** Please note that shuttles will be cancelled if road conditions become unsafe due to inclement weather. We will update the website if this happens. Check back for updates.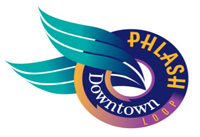 The Philly PHLASH Downtown Loop is happy to partner with the Philly Home Show for the sixth year to offer a special $2.00 shuttle service in January 2020.

The Philly PHLASH Downtown Bus Loop is the quick, easy, and inexpensive connection to more than 20 locations throughout Philadelphia. PHLASH provides service to some of the city's most popular destinations for just $2 per ride or $5 per day. Children under 4, senior citizens and SEPTA Pass holders ride free!

PHLASH operates daily service from Memorial Day – Labor Day; weekends-only service from Labor Day – Thanksgiving; and daily service for the holiday season from Thanksgiving – New Year's. It is also available for special charters and shuttle service. www.PhillyPHLASH.com

The Independence Visitor Center Corporation (IVCC) is a Pennsylvania non-profit, 501(c)3 organization which operates in cooperation with the efforts of the National Park Service, Visit Philadelphia™, Philadelphia Convention and Visitors Bureau, the City of Philadelphia and the Commonwealth of Pennsylvania. For information about the IVCC, visit www.PHLvisitorcenter.com

The Independence Visitor Center is Independence National Historical Park's and the region's welcome center for people from all over the nation and the world offering visitor amenities including trip planning service, easy onsite ticketing for area attractions, multilingual concierge staff, comprehensive daily listing of area events, attraction displays and regional maps, free, informative historical and orientation films, free wireless Internet access and much more. Follow@PHLVisitorCntr, the Visitor Center's virtual concierge service on Twitter, and like us on Facebook. For more information about the Independence Visitor Center, visit www.PHLvisitorcenter.com.
Discounted Parking at the Convention Center Parking Facility
Click here for the QR code to receive a discounted parking rate during the Philly Home Show


To make parking easy and stress free, we would like to offer you Spot-Hero the nationwide leader in online parking reservations near the Pennsylvania Convention Center. Simply compare parking options, reserve, and use your confirmation to access the facility.

We recommend booking convenient and affordable parking in advance through Spot-Hero, the nation's leading parking reservation app.
To reserve your parking spot for the Philly Home Show, visit the Pennsylvania Convention Center SpotHero Parking Page and book a spot with rates up to 50% off drive-up.
New to SpotHero? Click here to download the SpotHero app.