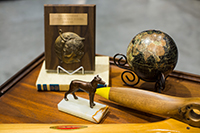 Restore Pop Up Shop
We're bringing the
Philadelphia Restore
to you! Whether you are a do-it-yourselfer, homeowner, renter, landlord, contractor, interior designer, environmentalist or treasure hunter, stop by this pop-up shop for your next home improvement, renovation or DIY project-and support a great cause. Get expert advice and shop furniture and décor items onsite. Plus, check out our Upcycle Challenge: Hallway Envy, for ideas and bid to take one of the projects homes. All proceeds support Habitat Humanity Philadelphia.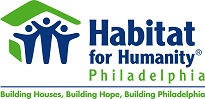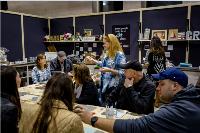 Make It, Take It Workshops presented by The Painted Home
Get creative and take home something new for your home at our Make It, Take It Workshop Series. Work directly with local designers, artists and crafters showcasing what's hot in DIY for 2019. Prepare to get your hands dirty, ask questions and test new products with the experts. Space fills quickly so get there early!
Click HERE for more information.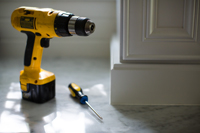 Ask a Renovation Financing Expert
Have a renovation wish list a mile long? Learn how savvy homeowners finance their renovations by sitting down with the experts at RenoFi. Get free personalized renovation financing advice when you visit them at booth #708 and find out how to make your home + design dreams come true sooner than you thought possible.
Sponsored by RenoFi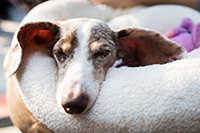 The Barking Lot
Kittens and Doggies and Birds, Oh My!
Who doesn't love to spoil their pet? After all of the unconditional love and companionship they provide, our furry friends truly are part of the family and a fixture in our homes. So, if you want to show your special four-legged friend how much you love them; stop by The Barking Lot for the latest and greatest in pet products. From dog crates and birdcages to gourmet snacks and organic shampoos, your pet will feel the love.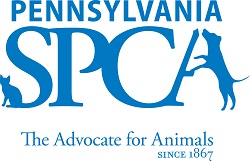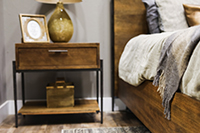 Small Space Solutions
Squeeze the Most Out of Your Small Space
Small space living is on the rise, but small doesn't have to mean cozy. Rather, live big in your micro space, and get some ideas on how to do so here. Our Small Space Solutions will provide you with the inspiration you need to take it up a notch with grace and style in your small space. Prepare for your mind to be blown as you see and explore what you can do with a limited amount of room.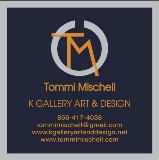 Click HERE for more information.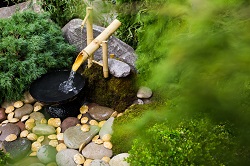 Concrete Backyards
Create the backyard of your dreams
Whether you are thinking about putting in a backyard patio or hardscaping the entire thing, you'll be sure to get plenty of inspiration from our hardscaping experts. Swing by to see, touch and feel pavement and slabs, and get the information and general design ideas that will get the wheels spinning. You'll leave excited and ready to start digging and creating your new backyard oasis.
Click HERE for more information.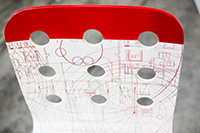 UP-CYCLE CHALLENGE: Hallway Envy
Re-purpose. Up-cycle. Do good.
If you like re-purposed furniture, taste-makers and supporting a worthy cause, you will love the Up-cycle Challenge. Watch as professionals make something magically new out of something old, and bid on those pieces that you must bring home. All proceeds from the Up-cycle Challenge go to CHARITY. See what we mean about re-purpose, up-cycle and do good?
Click HERE for more information.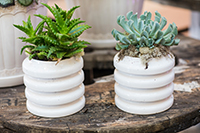 Succulent Bar
A Succulent, Succulent Plant Bar
Succulent bars are all the craze, and for good reason. Here, you pick your container and you pick your plant, and you put them together. But there's so much more to it. What kind of container do you want? Do you want to decorate it? And once you pick your succulent plant, do you want anything else – some pretty rocks, perhaps – to join it. Your creative juices will come alive at our Succulent Bar, plus you'll have a touch of green made with love to bring home. Don't miss it!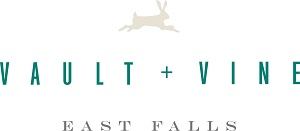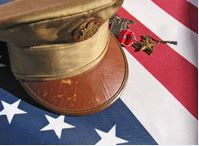 2019 HERO DAY
We will honor our local heroes on Friday, January 11 and Friday, January 18. All retired and active military, nurses, first responders, fire fighters and teachers will receive one free ticket with identification.
FREE PARKING AND $2 SHUTTLE!
Skip the stress of parking and take advantage of our shuttle service. For the third year, the Philadelphia Home Show will offer FREE PARKING from the Ikea Lot on Columbus Blvd in South Philadelphia. From there, Philly PHLASH shuttles will be offering transportation to and from the Convention Center every hour for just $2 round trip!
*** Please note that shuttles will be cancelled if road conditions become unsafe due to inclement weather. We will update the website if this happens. Check back for updates.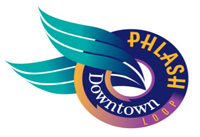 Click HERE for more information.